NEWS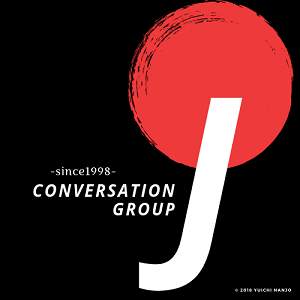 Tentative Return of the JCG
We are working hard to arrange a gathering of some kind for Tuesday 3rd August 2021. Please watch this space and confirmation of the venue.

(画面上部のクリックにより日本語版に切り替えることが可能です。)

COVID-19に関する規制の大部分が終了したことに伴い、JCG 日本語会話の会を再会してみなさんの無事を確認し、今までのような楽しい会を毎月開催できるように進めていきたいと思っています!

場所:未定(確定し次第更新します)

Welcome to the JCG
The JCG (Japanese Conversation Group) is a Japanese language group founded in 1997 affiliated with the Japan Society of London, which meets the first Tuesday of every month at the Brewmaster pub, at Leicester Square tube stop. We're a group of non-Japanese, who either speak Japanese or are serious about learning Japanese, and Japanese native speakers, who come together to converse and participate in speaking activities, or watch demonstrations, wholly in Japanese. A light finger buffet is provided and drinks are purchased individually at the bar. Throughout the year we also hold dinner nights, karaoke, hanami, day trips, summer BBQ, and parties.

We welcome Japanese speakers of all ages and nationalities to our events, and it's recommended that non-native speakers have an intermediate level ability. However, friends and family are welcome to our annual hanami event held every April.

You don't need to register in advance and we take a small fee at the door to cover the costs of the buffet. There's really no better way to improve your Japanese conversation skills! We hope to see you at our Japanese meetup in London.
Conversation Evening
Tuesday, 3rd August 2021 6:30pm - 10:00pm
We hope to hold our first regular Conversation Evening on the first Tuesday of the month. Please watch this space.